An online protest platform for the Rede Sustentabilidade, a political network in Brazil. What is your cause?
Services
Layout Design
Front + Back End development
Responsive design
Custom Wordpress integration
Facebook API integration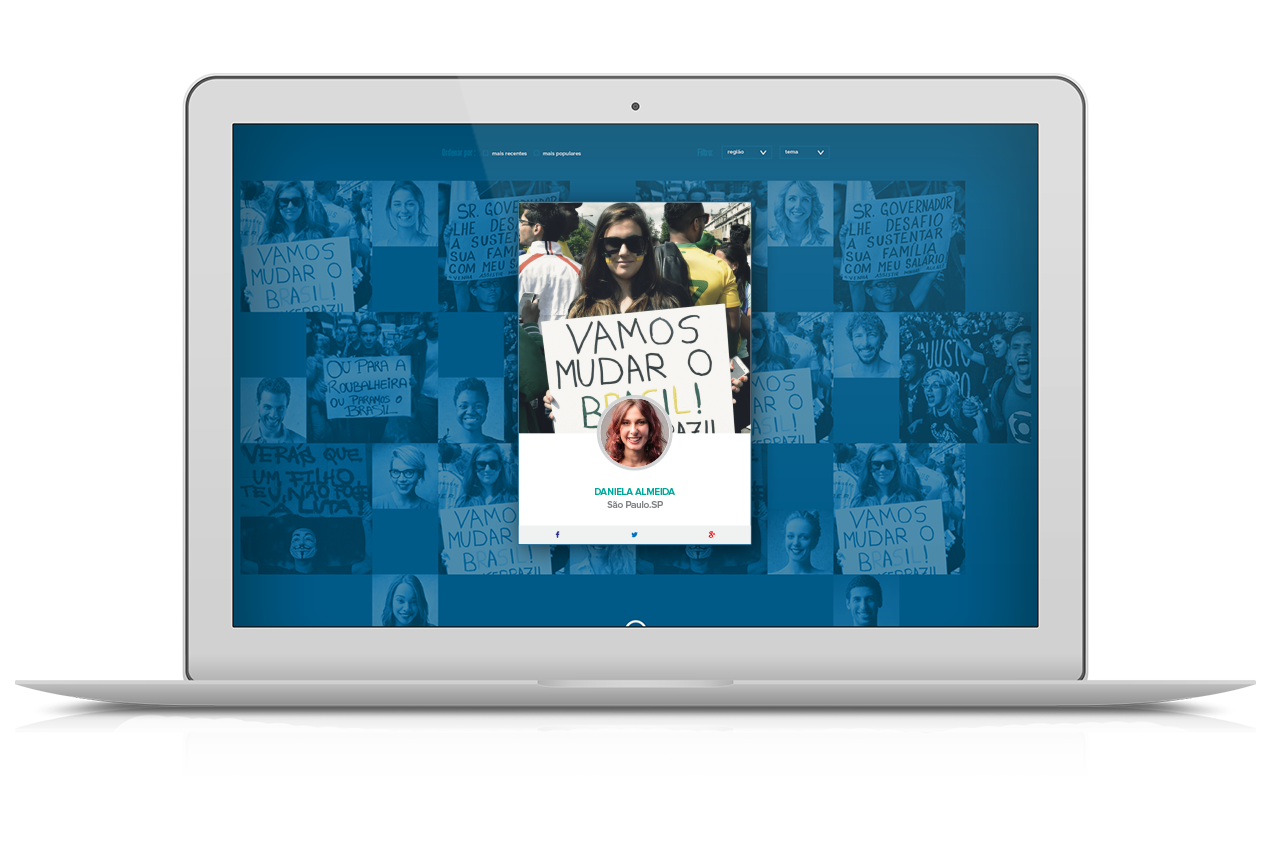 Challenge
The protests in Brazil in 2013 (the famous manifestations of the 20 cents), showed that the Brazilian people are tired of impunity and that there really is a "giant" country wanting to go to the streets to protest for their rights.
Thinking about it, Rede Sustentabilidade decided to create an online protest platform. The big challenge was to create a channel where the user could share his indignation on the platform and social networks.

Solution
Development of an online platform of protest, with the objective of gathering the protests of users in a visual and integrated way with the social networks.
Through a Facebook application, users log in with your profile, choose a theme and upload a protest image and participate in the "protest wall".
The platform then generates numbers in real time, what are the main themes of protests, separated by regions of our country.
What is your cause?