Sales leader for the 3rd consecutive year. Proauto develops products for automotive cleaning, and has the largest mix of products on the brazilian market.
Services
Branding
Packaging Design
Website Design
Social Media
Events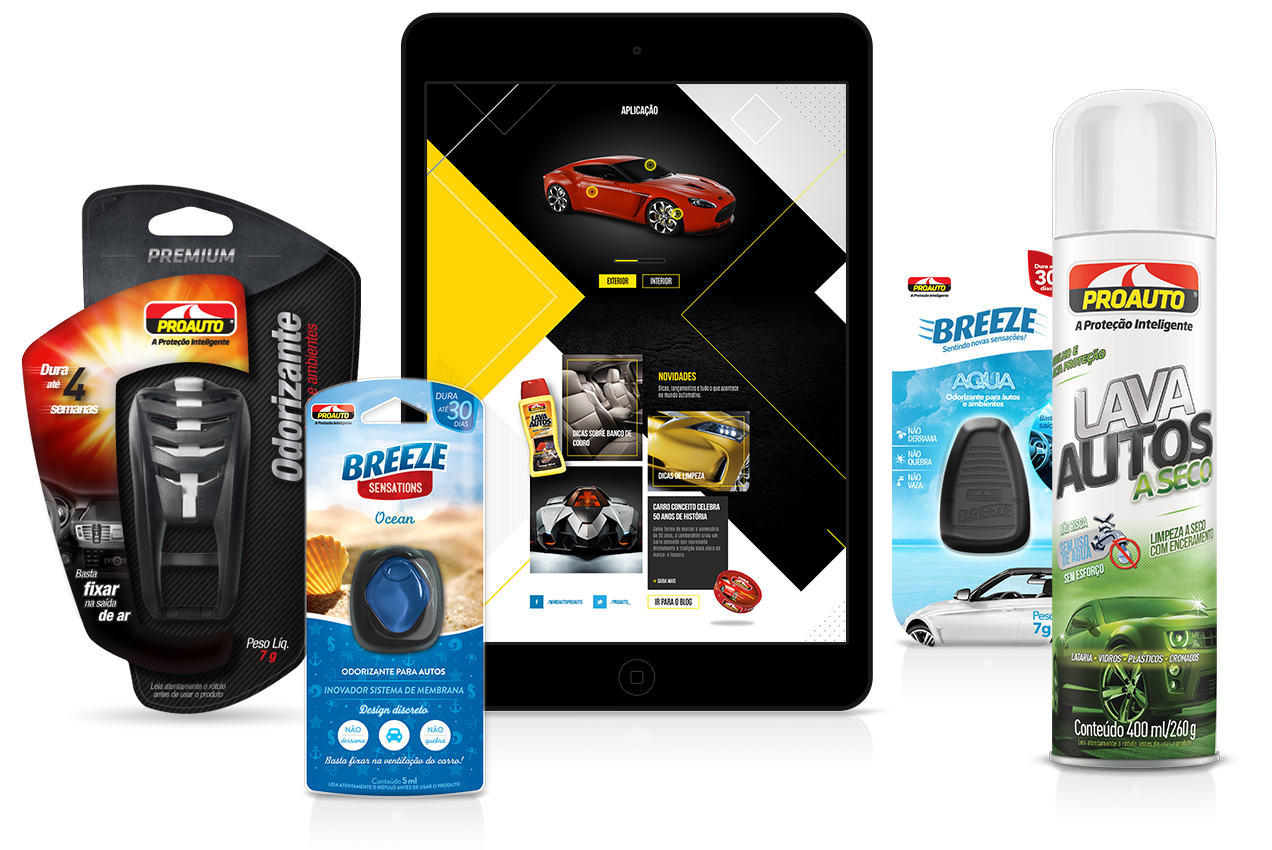 PROAUTO + Y2&co
The Proauto + y2&co partnership started in 2007 and during this period we developed detailed design work, together with marketing strategies, which made Proauto today the 3rd consecutive year the sales leader in its segment in Brazil.
Among the works developed are: Rebranding, visual identities, labels, TV commercial, printed, stands for fairs and events, etc.