Geekie Games is an online adaptive learning platform that enables students to prepare for the ENEM (Brazilian national exam) through innovative diagnostic and personalized study tools.
Services
Layout Design
Front + Back End development
Responsive design
Custom Wordpress integration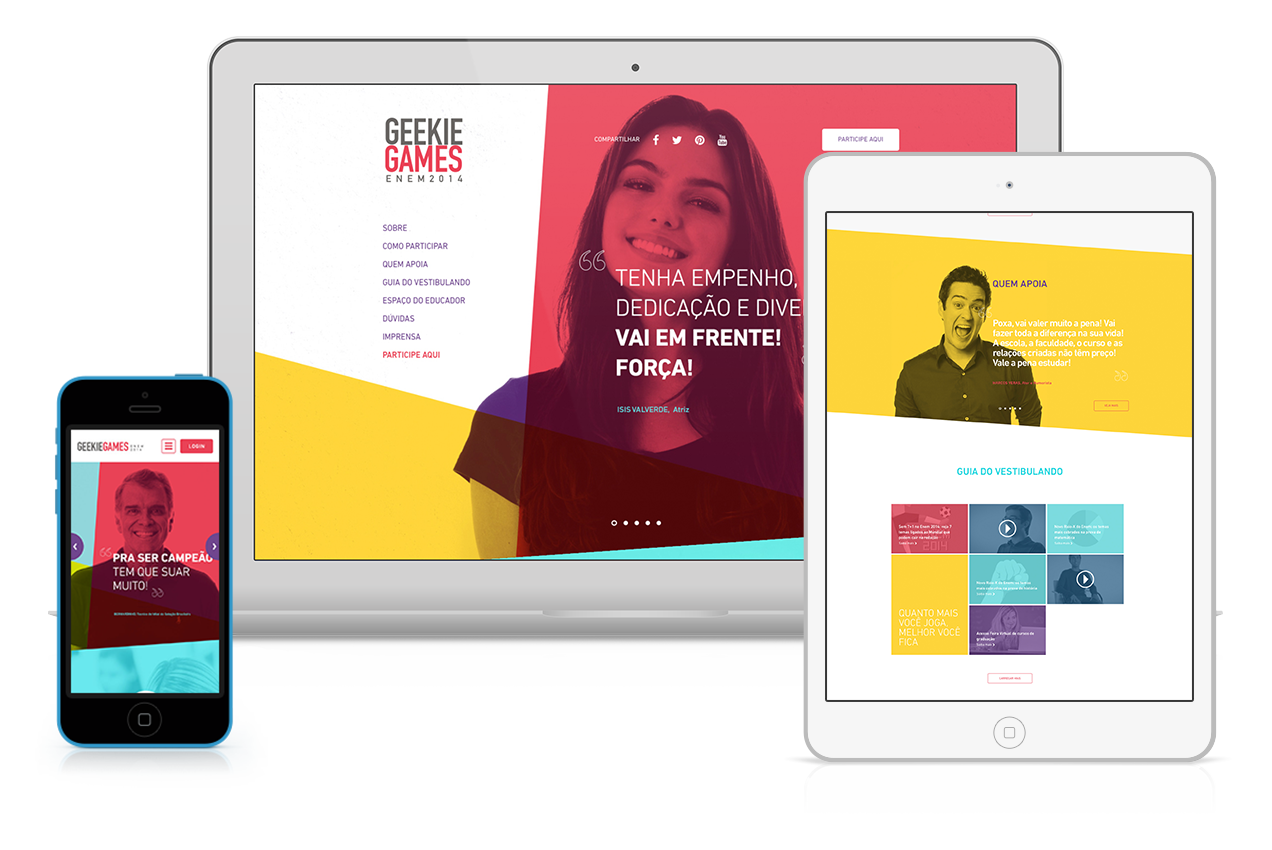 Challenge
Development of a website that looks impressive and attractive to the target audience, demonstrating the platform's effectiveness and at the same time encouraging healthy competition among students through a gameplay that the platform generated daily.

The project was carried out in partnership with Portal G1, Fundação Telefônica Vivo, among other leading companies in Brazil.
Geekie Games was featured on the homepage of the G1, the largest news website in Brazil, with an own hotsite inserted inside the portal.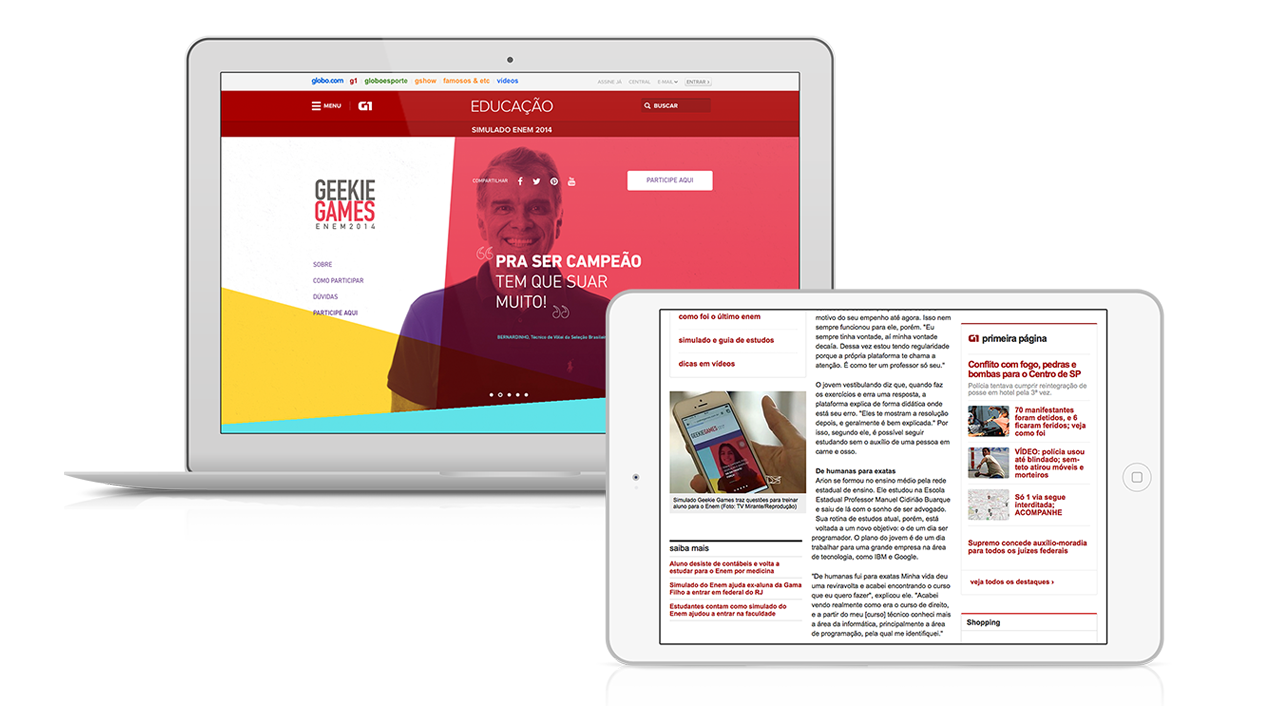 Results
Geekie Games was an absolute success, with almost 2 million hits in the pre-Enem exam period. The design of the website was one of the most appreciated itens pointed by users in social networks.
Read more

See it