The largest platform of political transparency in Brazil. It presents the political position and performance of Brazilian congressmen.
Services
Branding
Layout Design
Front + Back End development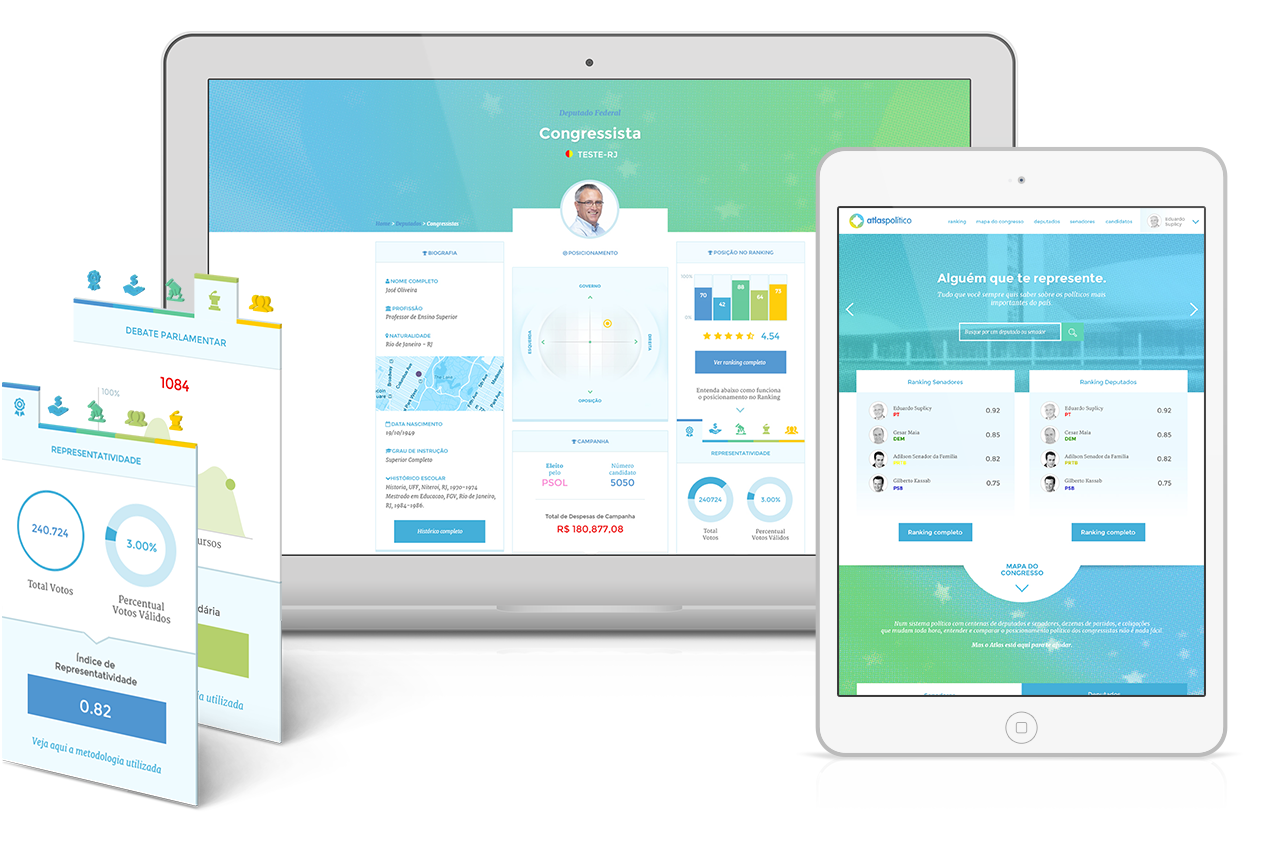 Challenge
Development of an online platform that aims to help the voter to follow in a simplified way the work of the 594 congressional parliamentarians. In addition to bringing information and the history of the candidates that dispute the elections, the platform discloses the 5D ranking that lists the most active federal deputies.

The project initiative is independent of any political party, and was created by two brazilian researchers at Harvard and sponsored by the Lemann Foundation.

The Atlas Político was featured in the main communication vehicles and was even used by politicians in their social networks during the election campaign.
In just one month of publication, the website had more than 1,000,000 visitors and more than 10,000 followers in Facebook page.
see more